bismillahirrahmanirrahim...
....Assalamualaikum wbkth...
Frankly,masyeh la sbb tag cet ratu..n pulak tu cet ratu sgt rajin mnjawab tag..kui3..nway..lyn tag dri adek
Princess
ni..tag simple n sempoi lagi..aiyarkkk...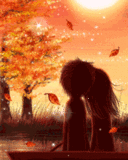 1)When first time you meet him/her?
2)what do you feel?
*nk kac0 je memula..tg0k cam dia pndiam,nk kasi hav0c sket*
3)what you feel right now?
*tired n a bit blur*
4)if your enemy do anything that you hate,what you will do first?
*doakan yg terbaek utk dia...itu lagi baek*
5)give 5 characters that have at you.....
*happy g0 lucky*

* a bit gila2 n r0ck*

*manja*

*simple n can mke fren wit anyone*
*luv 2 smile*
6)if he/her have broke your heart,what your action?
*mgkin ade hikmah disebalik sumenye...redha la..*
7)what character you like toward him/her?
*sbb dia jga amal*
*syg sy*
*all about him bad n go0d*
8)who is the name of no.1?
*fture hubby maybe*muahahahh~
9)if your lover become your enemies,is it you will hate him/her?
*watpe nk benci..lntak dia la*
10)the most memorable thing he/her had done to you?
*all*
11)the most thing that he/her have said to you?
*i luv u 4 the sake of Allah not bc0z of ur beauty but bc0z of ur iman n amal*
12)no.7 boy or girl
*b0y myb*
13)who is no.9?
14)to the person that always support to you?
*Thanx a l0t 4 ur luv n spirit dat u gve 2 me,tanx 4 hlpng me 2 find my rainbow again..,thanks 4 da smile*
15)10 people to tag
*luth*
*vujie*
*zara*
*neo*
*ochie*